About Earl Shilton Baptist Church
Related pages: More about us | About church membership | Contact us.
[Jump to: Our purpose | What's a Baptist church? | Leadership team | Finding us ]
As a church, our vision is:
Our purpose
To be a vibrant centre for Christian faith and worship
To be a people committed to service within the community
To work in partnership with others to make a difference
To be using our God-given gifts and resources for the benefit of the whole community
Back to top | More about ESBC.
What's a Baptist Church?
You may have noticed that there are quite a lot of types of church around. How is a Baptist church like us different from any other church? Well, mainly in how we are organised and how we take our services, and also in the way we do certain religious ceremonies. But we don't think of ourselves as more or less Christian than any other type of church, we are just all different in how we do things. A few of the notable differences which mark a Baptists church are:
We don't baptise babies or children; instead we baptise people at their own request, when they are old enough to make their own decision about whether they want to follow Jesus. We call it, "Believer's Baptism."
For babies or young children, we have a service of dediction, thanksgiving and blessing.
Although we share communion regularly, we don't do it in every service.
We don't use service books; every service is different.
The church is managed by the leadership team of deacons and the minister, rather than the minister alone. Important decisions have to be agreed by the church members of the church as well.
For more information about Baptists, see the Baptist Union website.
Leadership team
The church leadership team is led by our Minister, Rev. Phil Drage. Phil, pictured to the left, joined us as the end of 2012 and was formally inducted as minister in January 2013. Asked about his view of the church Phil says:
What should church be? Well, it needs to be part of, and inclusive of all the community that surrounds it. It needs to represent hope for the future and joy for the present with Jesus at the very centre of all we do. At ESBC we are all learning together, learning to be a family; learning to serve one another and learning to love one another and all people wherever they find themselves. Drop in sometime and experience something different.
Phil works with a leadership team made up of up to Eight deacons and five Elders who are elected at the Church AGM to service in this way for 3 years.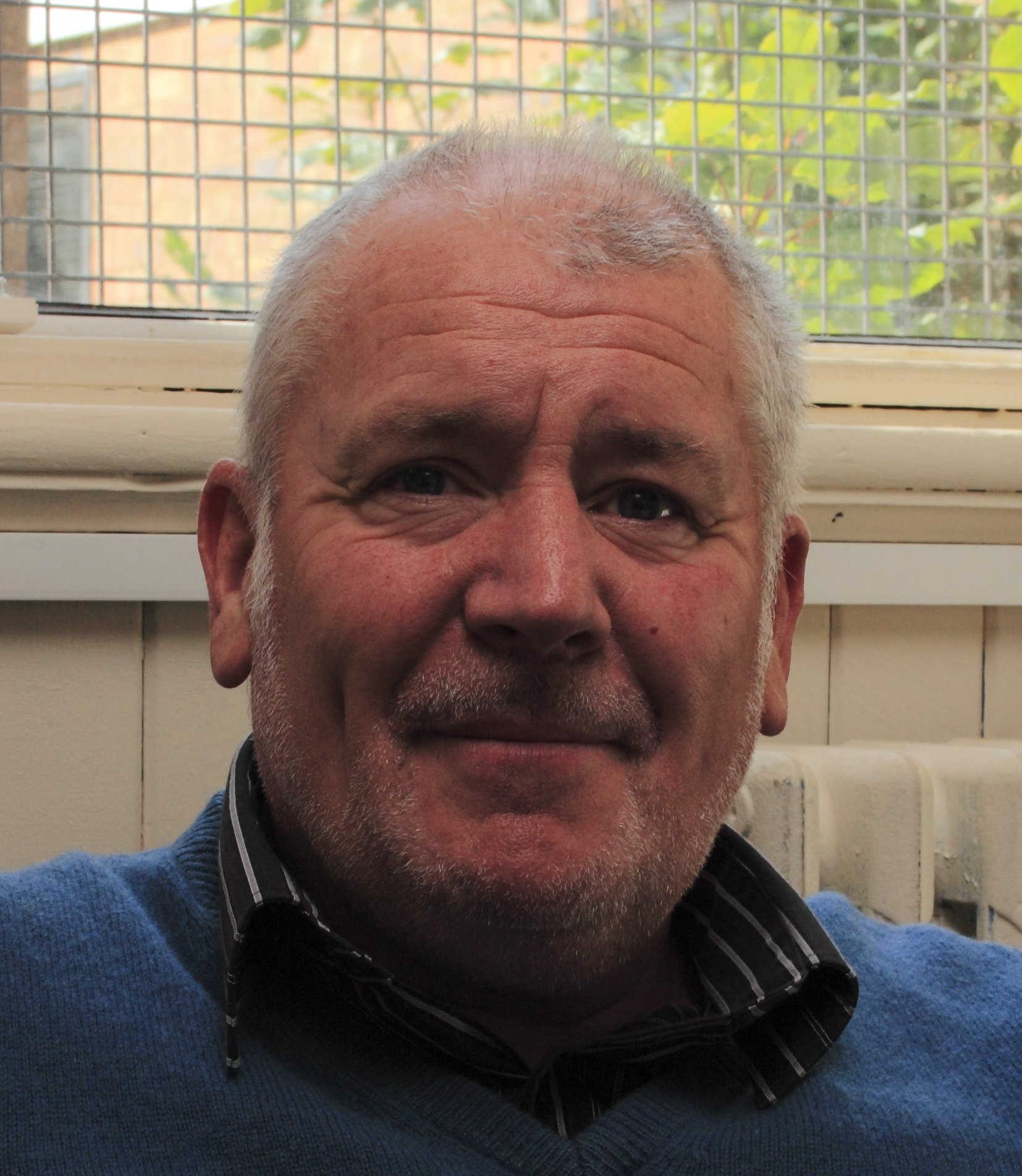 We currently have a team of 8 deacons:
Jo Bodsworth (Secretary)
Pauline Burden
Phil Evans (Treasurer)
Jilly Johnson
Tony Law
Andy Morris
Tony Wakefield
Victoria Wakefield
We currently have 3 Elders:
Mhairi Morris
Malc Bodsworth
Colin Higham
Finding Us
ESBC is on the corner of Almeys Lane and Mill Land in Earl Shilton, opposite the Anglican church, whose spire you can see on the hill as you approach from Leicester. Our postcode is LE9 7AW and the map to the left shows where we are.
We have two entrances: for Sunday morning please use the main entrance (see the picture below), which has a ramp for wheelchair/pushchair access. For activities in the back rooms at church such as Lunch Club, Cancer Support etc., the side door is normally preferable but we can let anyone who needs disabled access in via the front door instead.
We have a car park behind the church, which is entered from Almeys Lane.
Back to top
.